Open Educational Resources
Open educational resources (OERS) are freely accessible, openly licensed text, media, and other digital assets that are useful for teaching, learning, and assessing as well as for research purposes. As of September 2020, the Texas Higher Education Coordinating Board launched OERTX, the state's digital repository of open educational resources for Texas Students and educational institutions.
At Texas State, courses that have Open Educational Resources will have one of the following attributes on the course listing in the schedule of classes:
Open Educational Resources (OERS) – students will have no textbook or learning material costs as this course may use free and/or open educational resources.
Affordable Learning Materials Cost Courses (ALMS) – required course materials are available for $50 or less including printing costs.
Inclusive Access/Digital Direct Access Courses (DDAC) – includes the cost of your digital learning materials as an additional course charge on your tuition statement.
When planning your schedule, you can search by section attribute to find courses that meet these definitions in the Bobcat Scheduling & Registration application.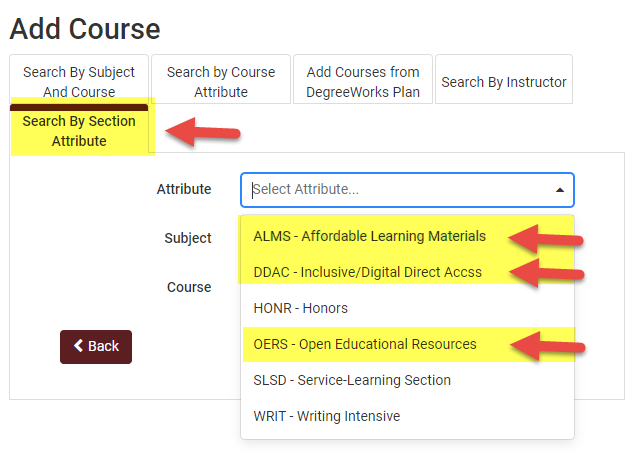 For more information on Open Educational Resources (OER) and to view resources by college, visit the Albert B. Alkek Library website.